I was about 19 years old when I bought this having just sold my Alvis 12/60 to fund it. The car is an ex-Brooklands Riley-Amilcar, also known as the Kerr Bate special; it raced in the late 1930s.

Sadly I had to sell the car to pay for the repairs to the back axle; I remember returning from Silverstone one weekend with the Lady Navigator leaning over the back of the seat and dribbling oil into the gap between the Riley torque tube and the Amilcar axle - it was never designed with a gap… The repairs were more than my pittance of a salary as an articled clerk could support…

…and of course the car looked more like the photo below when I had it -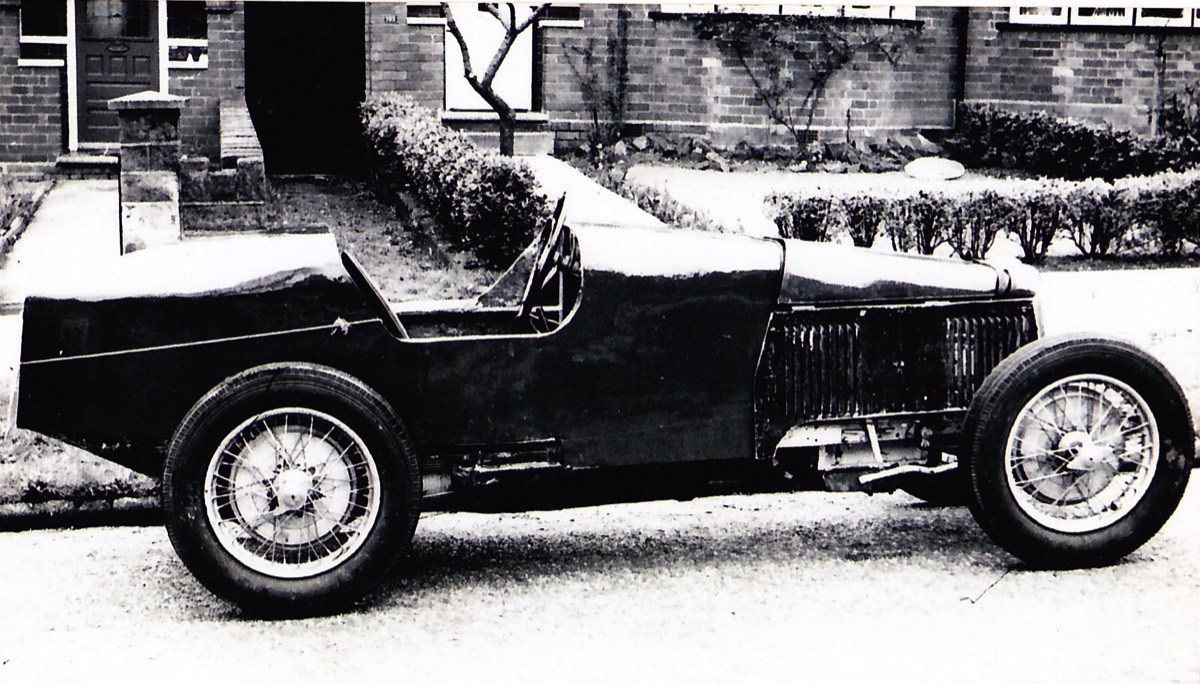 Background photograph of Amilcar Register Social event, 45 years later - different car, same owner!