What an evocative phrase.Thoughts of a dusty old car languishing at the back of a workshop where it had been left by its owner. A car sitting in a museum, up on blocks waiting to be disinterred. Brushing off the cob-webs and doing the proverbial pumping up of tyres, fresh petrol and a couple of turns of the starting handle etc etc.Well in reality it was a bit like that, but it's taken rather longer…I bought Sweet Pea (PE 4287), a 1925 Amilcar CS, in Heemstede near Amsterdam in November 2007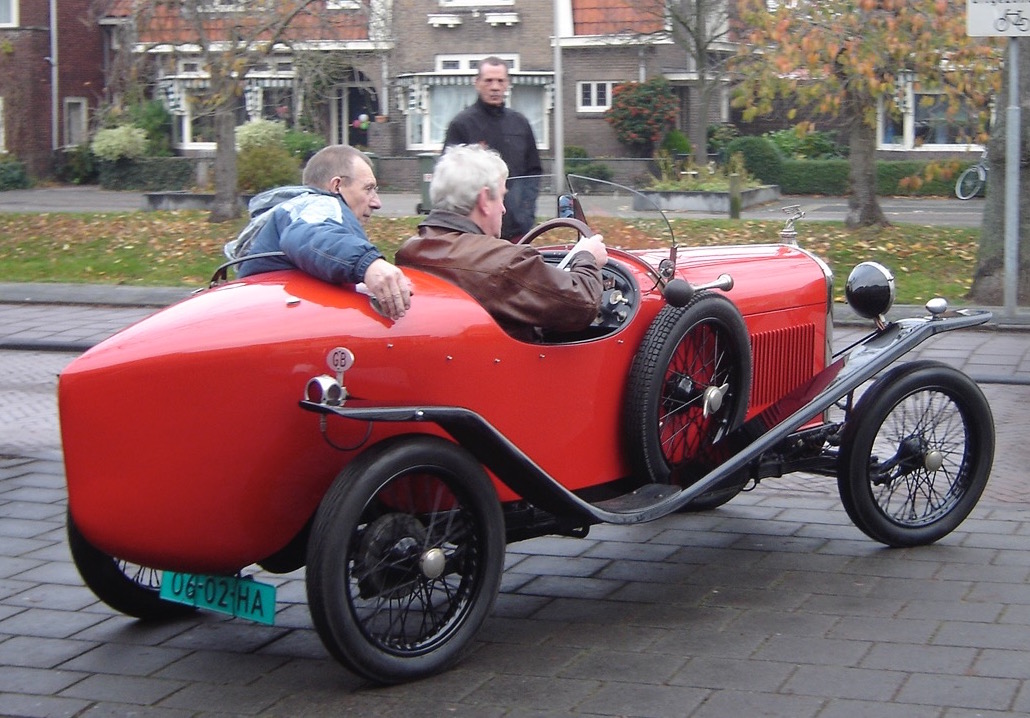 Marianne, the widow of the deceased owner was selling Sweet Pea (but keeping her stable-mate, a Speed 25 Alvis). The car was being looked after by Wim and Annemiek of Garage Trias who care for British cars; Wim is currently restoring his own TB21 Alvis.


We went for a brief drive where I rediscovered the subtleties of cornering an Amilcar and the problems of slipping clutches but even so a deal was struck (and at a rather better exchange rate than is current)

Some weeks later Colin Dunn (a fellow AC aficionado), and a friend of mine ferried the CS back to the UK in a covered trailer (Vintage Connections Ltd) and thus began the first of many Amilcar adventures because next to us on the ferry was Bryn Rossiter trailering his CGSs back from France – how often do you see two Amilcars on the same ferry in the middle of December?
Back in the UK the first thing I needed to do was to clear out Toni's (my partner) garage so that the CS would fit and also to put up shelves etc. By the time I'd finished and Toni had kitted out the horticultural side of things there was almost enough room to rebuild a Tamplin or a Bedelia, but not a CS; so consequently I can really only work on the car when it's not raining and the temperature is above say, 10 degrees centigrade. But this is England, so progress is a little slow, even if I am lucky enough to live on the south-coast at Brighton…
So after I'd taken photos of everything I could, bought myself the largest French - English dictionary I could find and discovered Google Translate I was then ready to pester poor long-suffering Desmond and found an excellent pen-pal in Craig Little (via PreWarCar.com) whose Bol d'Or CS I had shown some interest in earlier.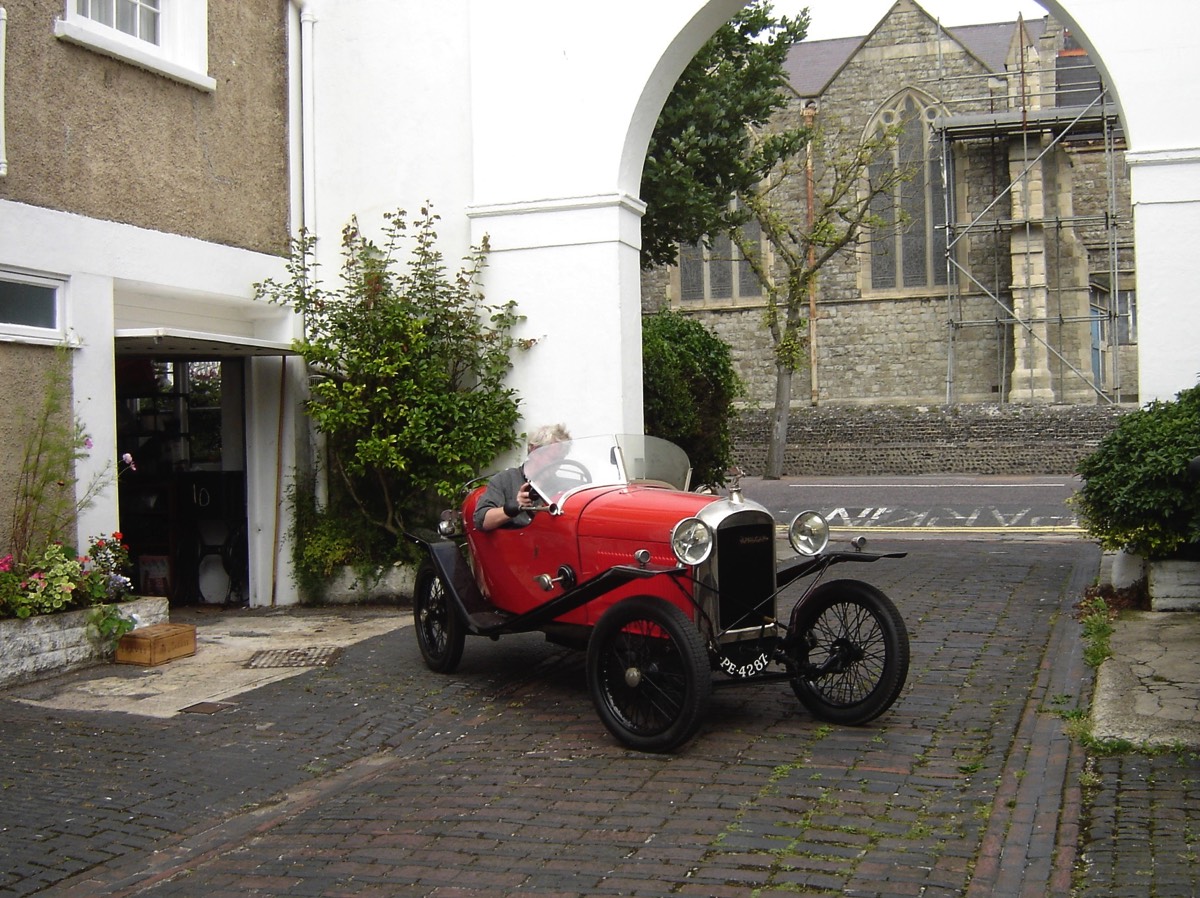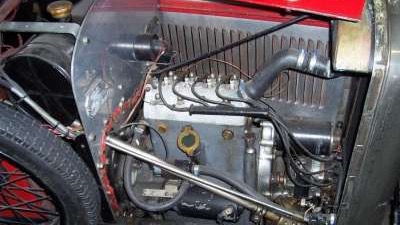 Anyway having cleaned out the oil-ways with a 12 gauge shotgun cleaning brush as recommended by Craig Little, I filled the engine/clutch with Castrol XXL and the gearbox with a pint of Penrite 90 and moved onto the back axle.


Then there's the external oil pipe which seems to drain the front main bearing into the rear of the sump; I hope someone can tell me why.
Background Photograph of Amilcar CS in the South Downs, 2010
Recommissioning an Amilcar