Needs Recommissioning, continued
Recommissioning an Amilcar - 3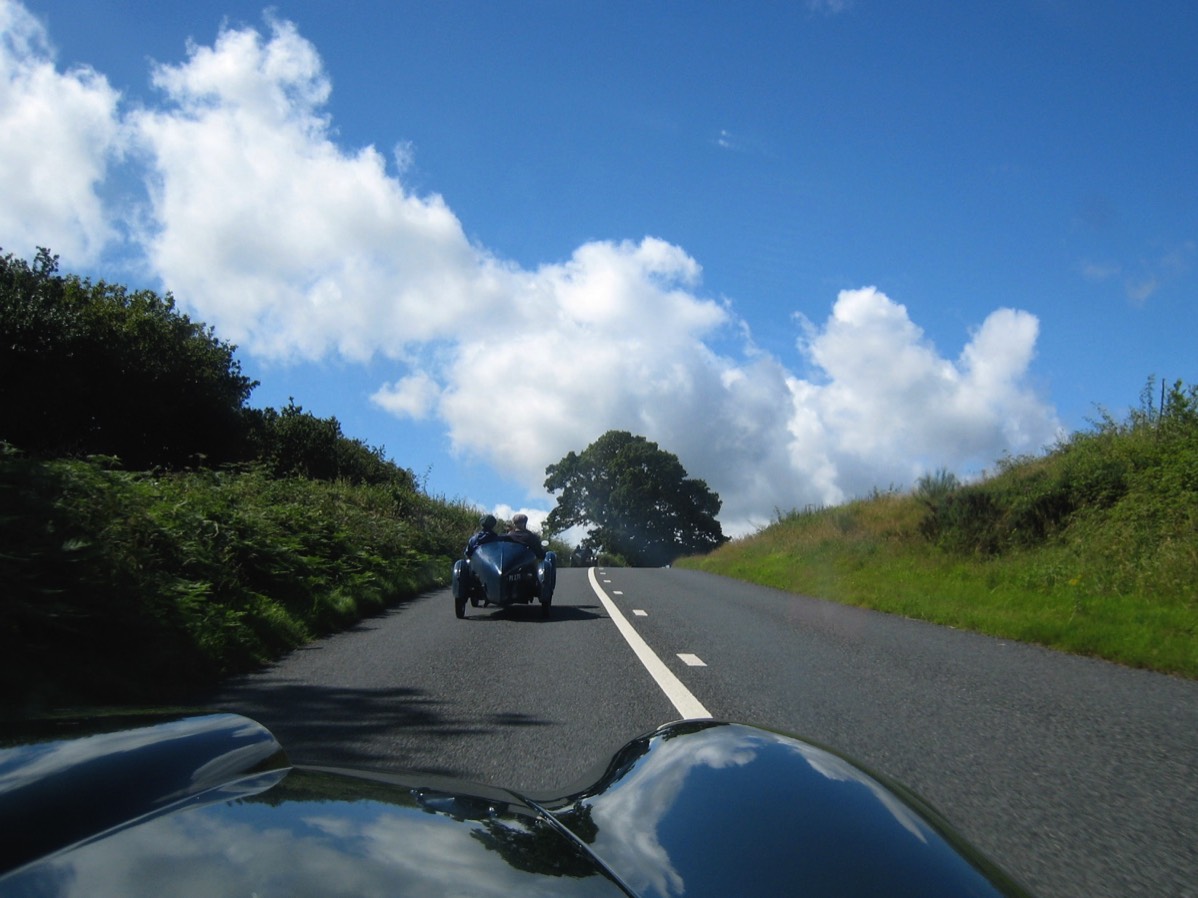 Michel Marteling decided that the best way to deliver his brake shoes to me was to meet up at the Welsh Rally in 2008 and so we gate-crashed the party in an AC Cobra, bought the shoes from Michel and enjoyed the dinner, the new-found friends and the final leg of the rally.
And then Silvano Notaro who had seen my advert in Cercle Pegase said that he had some brake shoes and hubs and he lived just outside Paris…catching the Newhaven/Dieppe ferry we were soon in Auvers-sur-Oise, the town where Van Gogh died. Seemingly at nearly every street corner there is a reproduction of a Van Gogh painting done at that site – well worth a visit…as was the drive back through Les Andelys and Lyons-la-Forêt.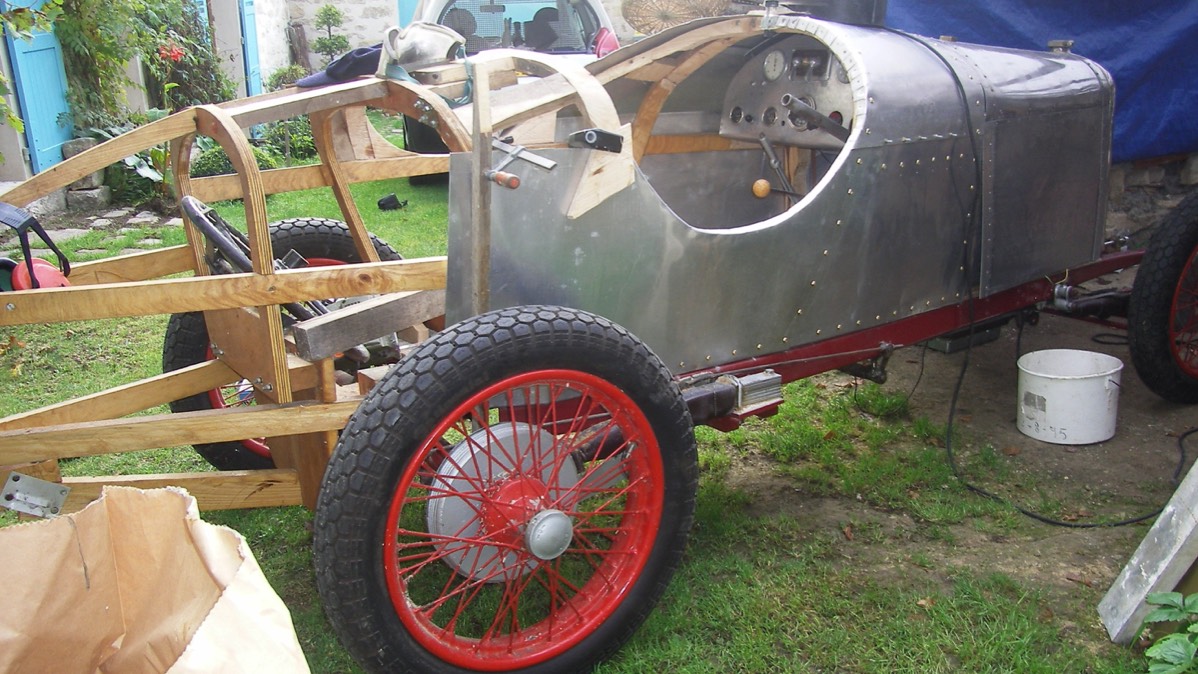 By now I was the proud owner of 9 brake shoes but the radiator had started to leak again; I'd now done 13.5 miles in 10 months but there is an internal support in the header tank which had come loose after all that driving…

Unfortunately winter set in and that delayed things for a few months; by February I'd managed to sort out the magneto timing, once I realised that the magneto coupling did not rotate in the same direction as the starting handle so "retarding" the spark was doing the complete opposite. But correcting that just highlighted the clutch slip.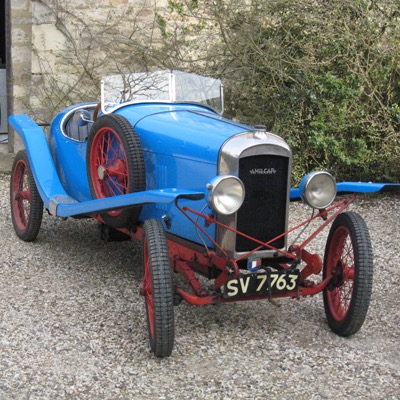 Attending the Spring Social, kindly hosted by Keith and Valerie Bowley, meant that I gained a lot more confidence after I'd been out in Ian Patton's CS which has similar clutch slip to mine and had received advice from Trevor Pask, Bryan Goodman et al on adjusting the clutch.
Background Photograph of Amilcar CS in the South Downs, 2010