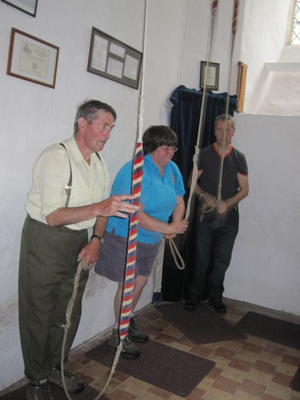 "Flash Mob" Campanologists


Eventually we bit the bullet and went back inside determined to at least read all we could about the painting but we discovered that they appeared to be a "flash mob" of campanologists!

They had just walked over from Southwold, some 7 miles away and suddenly burst into ringing!

I don't know whether they were expected; there were no other people there so we listened for a while and then went out into the churchyard to get a better feel for the music and the surroundings - what a lovely sound.
Wenhaston Doom Church - Flash Campanologists
Background Photograph taken of Wenhaston Church, Alvis Rally, 2011