February 7th 2010 – VSCC Driving Tests
VSCC Winter driving tests at Brooklands -1
Toni and I went to Brooklands (near Weybridge and just off the M25 before Heathrow) to give Barbara a bit of moral support while Loft was trying to control the VSCC members on Test 11 of the VSCC Driving Tests.


How does Loft do it? Test 11 is the nearest test to the club house and warmth and sustenance and hot coffee in the restaurants; mind you, we weren't complaining as we were sitting there having coffee.

For those of you who haven't been to Brooklands before, it was not only the birthplace of British motor-racing but also of British aviation with A.V.Roe doing his first trials here in 1907/1908 whilst the last planes built here were the VC10s. BAC eventually closed its factory in 1986.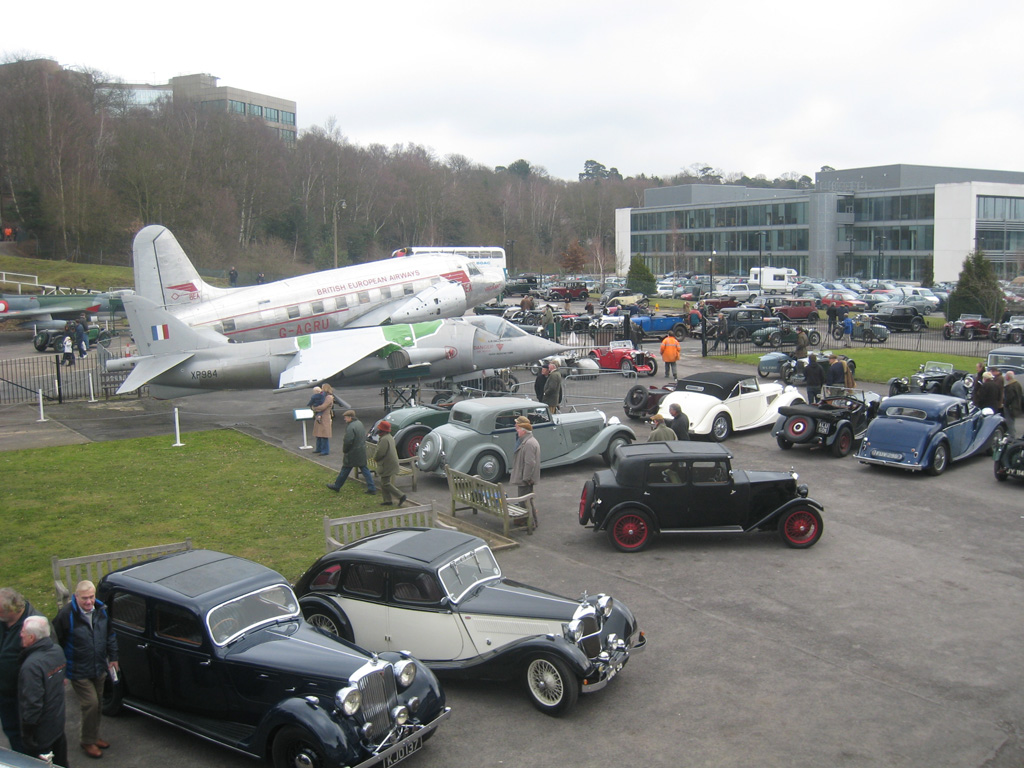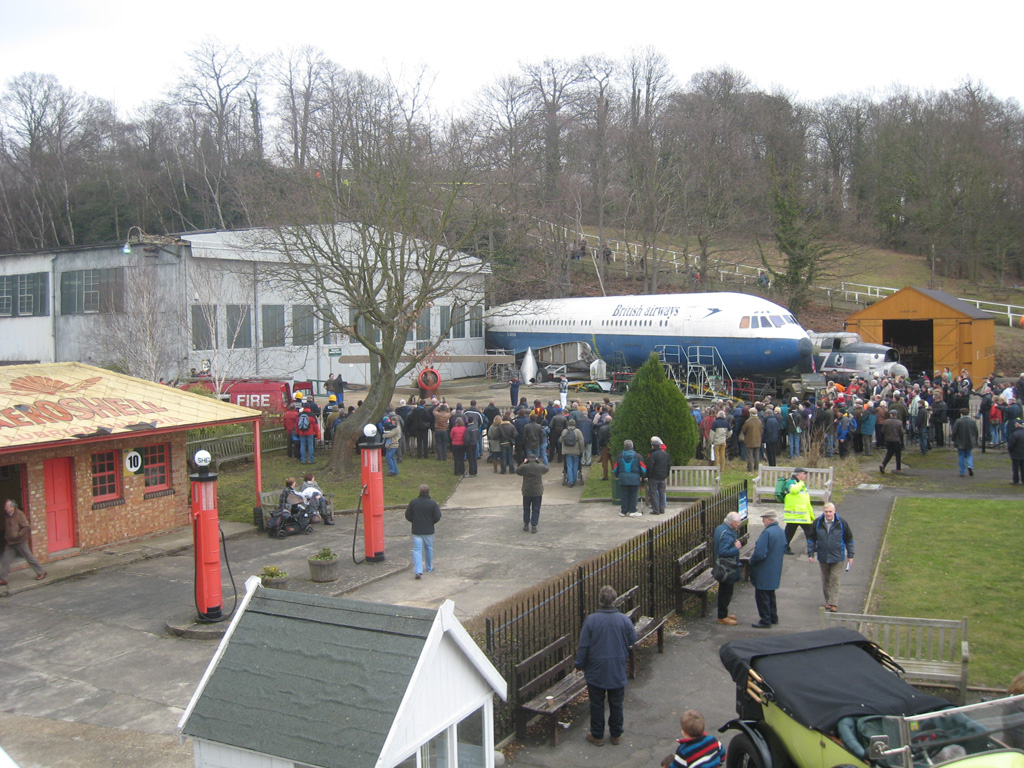 The picture above was taken from the balcony of the club house.

The shed on the right-hand side houses a replica of a 1908 Roe, whilst behind that is the Test Hill which was in use during the tests.

The building on the left in the background is known as the Wellington Hangar and was where they built Wellingtons amongst others during the war.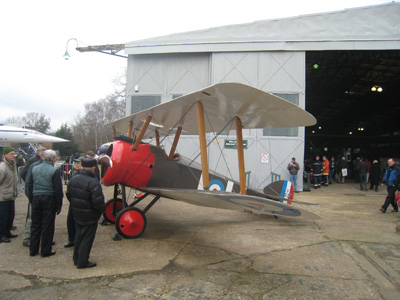 A reproduction of a 1917 Sopwith Camel with Concorde in the left background.

We watched a film showing the Canadians building a Wellington and then taking off in it – 24 hours and 12 minutes from start to finish!

In this picture you can see some of the newer developments of the Business Park. I think there's a beauty in marrying up the old and new, not only in the buildings but later on we'll see Concorde as well which seems to epitomise the "Spirit of Brooklands"
Background Photograph of Brooklands from the Club House