February 7th 2010 – VSCC Driving Tests
Riley owners take note! This is a delightful little special comprising a Riley 9 chassis, Riley 12/4 engine and a Bean radiator.

You don't often hear cars changing up a gear when going up the Test Hill. I think he timed it just right as it starts off at 1 in 8, then 1 in 5 and lastly, 1 in 4.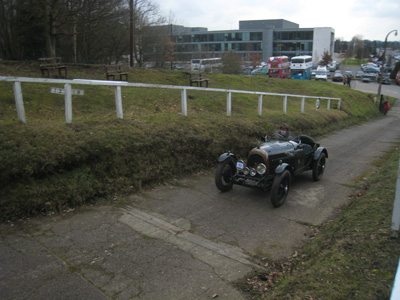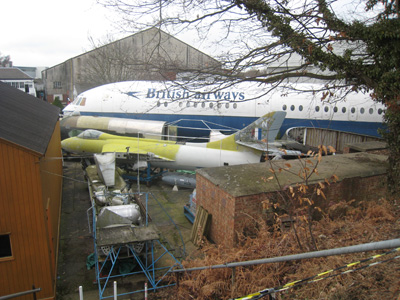 Scene from Test Hill.

You probably won't see one of these on ebay – "…one careful owner, ripe for restoration just needs assembling…"

Part of the Brooklands banking and the site for several other tests.

Austin Seven and Alvis 12/50 beetleback at rest.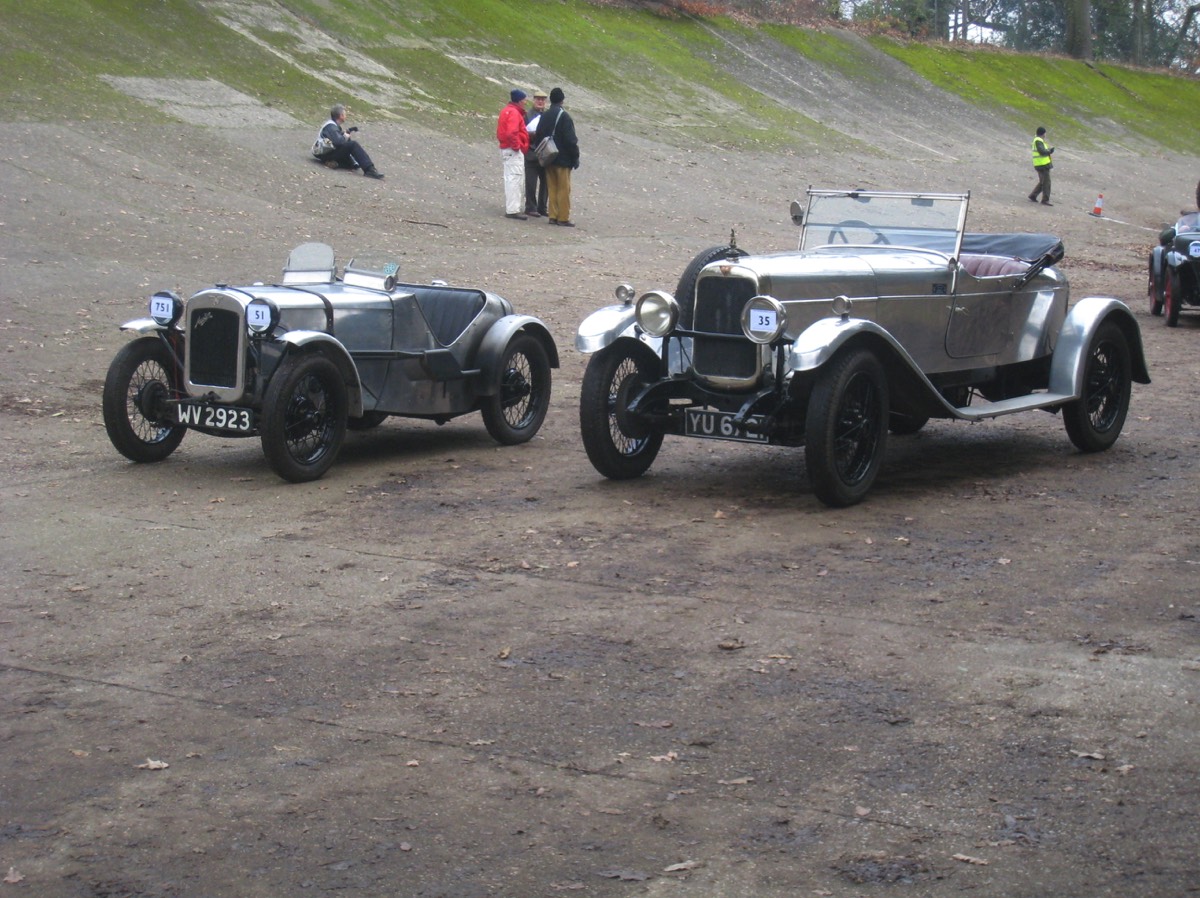 Background Photograph of Brooklands from the Club House
VSCC Winter driving tests at Brooklands -2